Welcome to Rivertowns Moms!
Rivertowns Moms is part of The Local Moms Network and was founded with the very simple goal of giving moms the gift of time.
We provide a user friendly connection for families in Ardsley, Dobbs Ferry, Hastings-on-Hudson, Irvington & the surrounding areas to find:
• resources and content curated by local moms
• activities calendars updated regularly
• blog posts covering community and parenting topics
• Meet a Mom columns profiling local women doing amazing things
• newsletters and event guides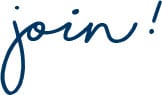 our subscriber list to receive a monthly newsletter highlighting upcoming events, special offers, happenings around town and so much more.
If you are interested in being a guest blogger or have ideas for events or content, please send an email to [email protected]. And don't forget to spread the word to friends about this great online resource!